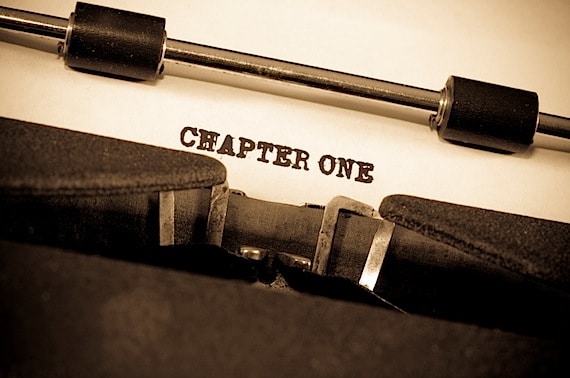 Querying is the process in which authors, especially those without connections to the industry, send out letters in order to apply to different publishing houses in hopes of getting published.   When I was just an unpublished writer, I deeply relied on tips from published authors when it comes to the process of querying and getting published. This article is intended to give back and help authors who struggle with the process. Hopefully, this would be able to help you, as my campaign had a lot of unexpected turns.
Querying is a process that requires hard work
There are a couple of ways by which authors can reach publishing houses. They can either send it through email, or they can go to a more classic route like snail mail. Personally, I quickly learned that sending snail mail during the process of querying is more preferable.
Doing it through snail mail may seem more expensive, and it is certainly slower than emails. However, my perception is that paper queries are taken more seriously by publishing houses. It is also less likely to be ignored because destroying and getting rid of paper requires more effort compared to merely pushing the delete key.
Before sending out my query letters, I first researched about the process of querying in the internet. Although there were many useful tips online, I struck out on my own when it comes to the volume and velocity of my campaign.  I sent out more than 500 queries to different entities, and customized each one depending on who is receiving the query letter. That process took at least three months to accomplish. While querying, I seriously followed all of the guidelines of each publisher or agency—except one. I did not abide by the industry's requirement of honoring exclusive reading policies of agencies and publishers who requested it.
This requirement basically states that particular agencies and houses will only read your manuscript and decide on representing you if they are the only ones who can read it. This is an unfair and unethical system that seems to be rigged in order to favor the publishers at the expense of the writers. Although many publishers no longest request exclusive reading policies, it is still an industry legacy that needs to be counteracted as soon as possible. However, for now, writers should clearly state in their query letters that they are making simultaneous queries.
Querying aggressively produces more results
You might have asked, why is it necessary to send out a more than reasonable amount of queries? Why do you need to apply saturation bombing in the process of querying? The answer is fairly simple. The more leads you put out, the greater chance of a productive hit. The reality is that you will be facing more rejections than acceptances. Even the most successful authors of today have been turned down again and again, but the reason why they triumphed is because they didn't stop querying.
Personally, I also needed to send out a lot more queries because I learned that I was at a disadvantage. My novel, Coinage of Commitment, is a different kind of love story. One of my characters love at a level higher than what we see around us. It is fittingly written in a more emotionally vivid style than is currently fashionable. Sadly, this style does not appeal to agencies.
I quickly learned that even though a unique and unconventional story attracts readers, a lot of agencies are very conservative and risk-averse. They are looking for stories that have more likelihood of earning—meaning that they prefer stories like those that have already sold well in the past. Agencies also have political and ideological agendas, and this affects their decision-making process. This is the reason why I never landed an agent.
When it comes to publishing houses, they are more sympathetic to unique and untested stories. It may be because they are more interested in the literature for the sake of the art. Even with the relative ease in approaching publishing houses compared to agencies, querying in both industries remains to be a long and arduous process.
In querying, persistence will pay off!
In my case, my high volume approach paid off. Without sending out numerous amounts of queries, I wouldn't have found the three royalty publishers who offered me contracts. Only after I had exhausted the list of print sources and subscription sites did I go to open sites like Predators & Editors. It was there that I discovered a new class of royalty publishers. These are small outfits with low overheads who use POD print technology. They do not accept returns.
Their books are carried by leading distributors. This group of publishers is a new breed that have sprung up recently. Many of these people seem to be in the industry not because of the profit motive, but because of their love of books and literature. They are much more willing to accept new ideas and kinds of stories which have not been tested before. There is where I hit gold.
Basically, in the process of querying, you need to make your query letters more personal. Do not make one generic query letter and send it to all agents and publishers. You need to be able to genuinely convey how much you want to be part of their organization. However, in the process of querying, your story must not compromise its heart. There are publishers out there who do not see manuscripts as dollar signs, but as contributions to the art.
When it comes to these fields, there are still a lot of issues that you need to know about. You need to know how to improve as a writer and develop your manuscript all while trying to sell it. While you're in the process of querying, you need to deal with the shadier side of our industry. After it, you need to know how to deal with independent editors when you think that your manuscript is not good enough. Those issues will be discussed in future articles.